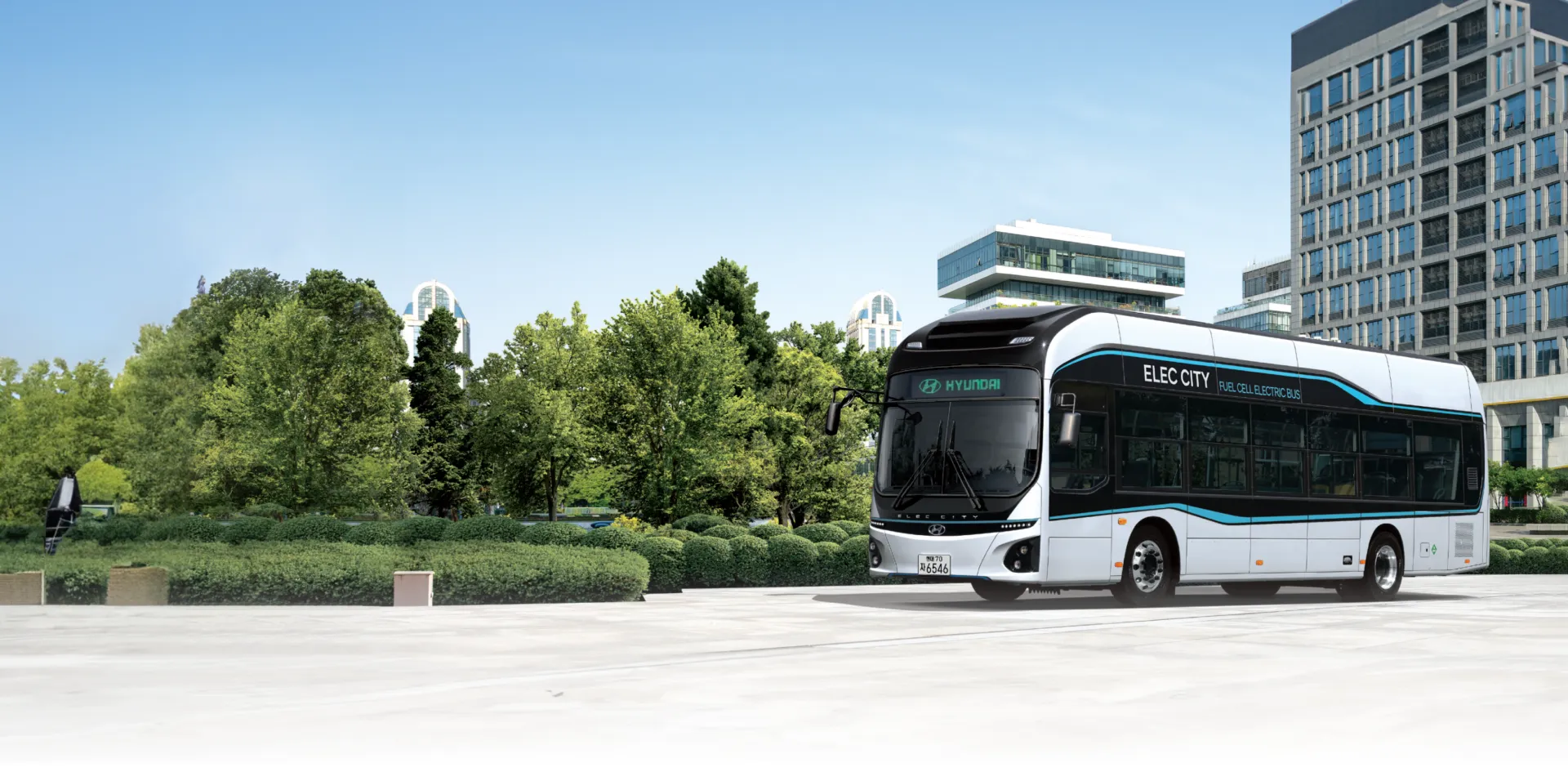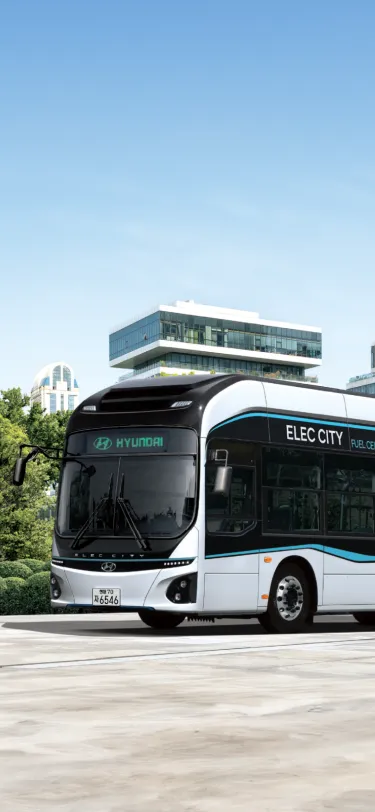 ELEC CITY Fuel Cell
The newest hydrogen technology is already part of our daily lives
All Electric Range based on internal testing with full load. Range can vary depending on external conditions.
Highlights
Better City ELEC CITY Fuel Cell
Producing zero emissions, ELEC CITY Full Cell signals the start of a revolution in urban mobility that will help purify city air and make our cities much more pleasant to live in.
Experience the future of mobility on a street near you.
Hyundai's ELEC CITY bus is equipped with a 180-kW high-capacity hydrogen fuel cell system, which consists of two 90-kW hydrogen fuel cells, equipped with a durable hydrogen diffusion layer and an electrolyte membrane. The maximum output of 180kW provides plenty of driving force, even in hilly road conditions. Five hydrogen tanks on the roof store 34kg of hydrogen that provide over 500km of range.

Hyundai is continuously investigating ways to lower the CO2 footprint of mobility led by its proactive promotion of hydrogen fuel cell technology as the primary solution to the problem of lowering the carbon footprint of mobility. By steadily expanding its lineup of heavy-duty fuel cell and battery-powered trucks and buses, the company is addressing this problem head-on.
ELEC CITY – a Clean Mobility Solution
with Proven Fuel Cell Technology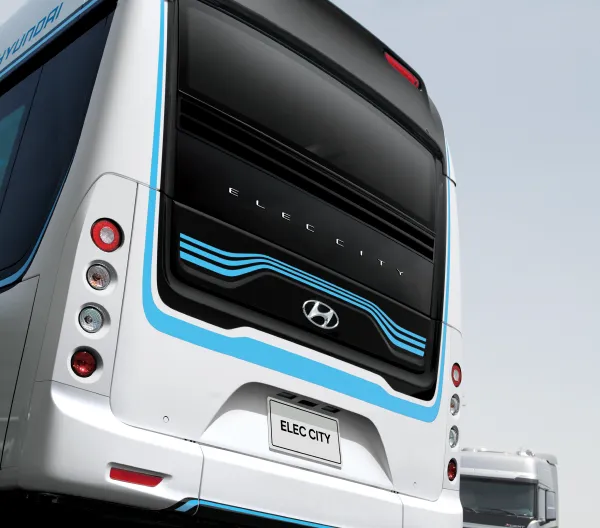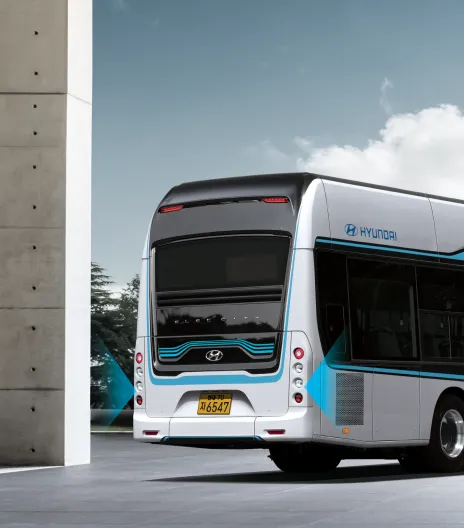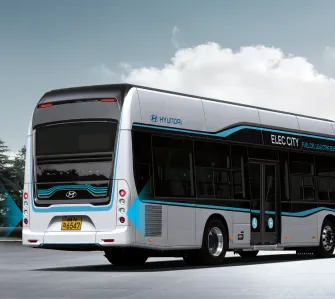 Technology
Deliver Solutions, with Your Evolution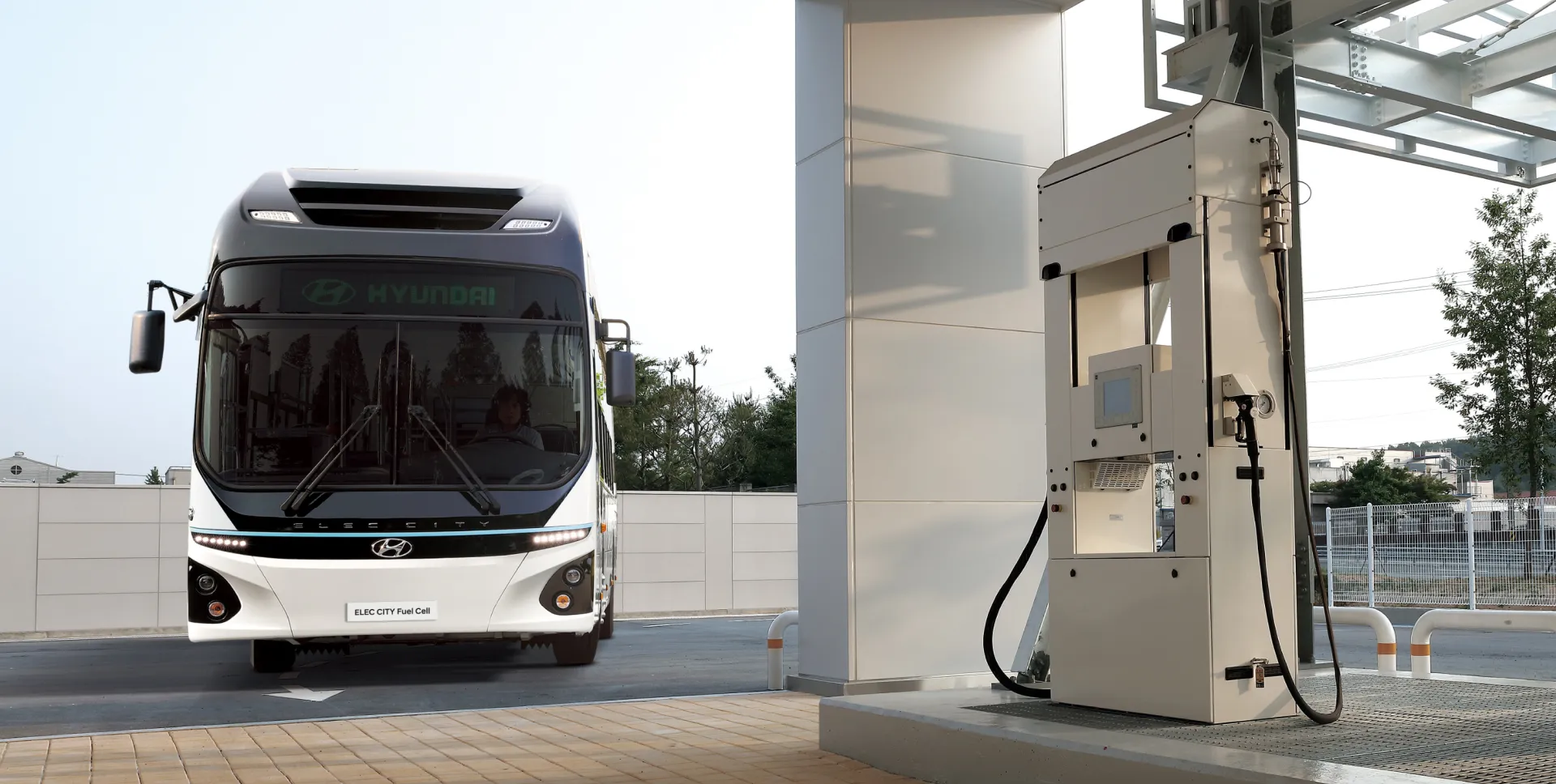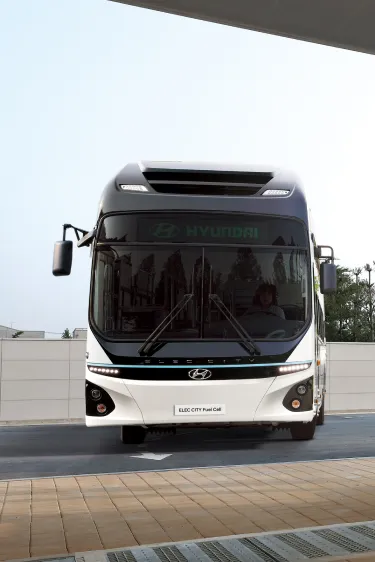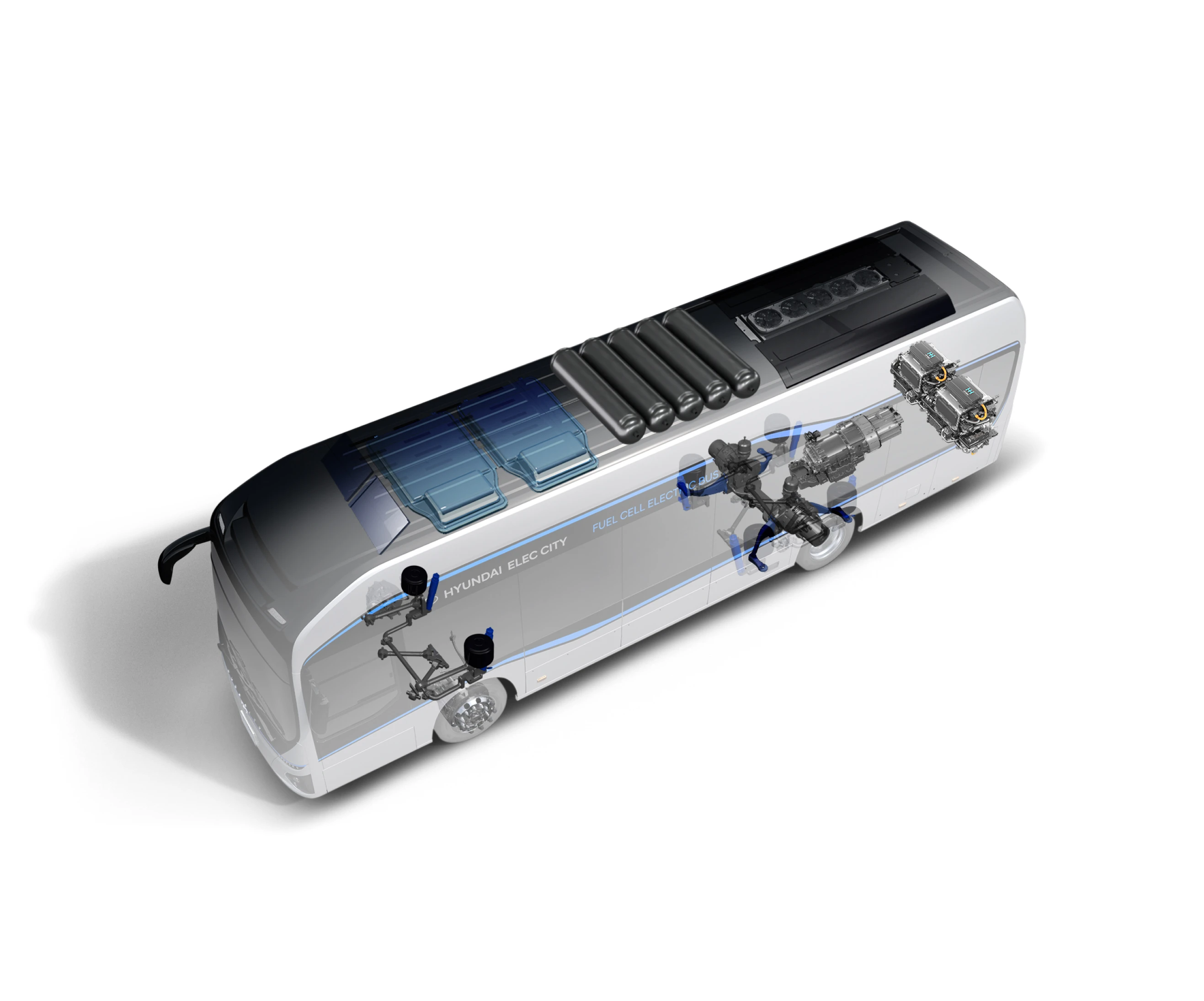 How Hydrogen System Works
Hydrogen Tank
FC System
Battery
Motor
Hydrogen tank is the first place where hydrogen reaches when charged. Hydrogen, which starts from here, is converted into electricity through a fuel cell system.
Fuel Cell System that generates the electricity to drive, is also called a 'tertiary battery'. This runs with hydrogen tank, to convert thermal energy into electrical energy.
Hyundai's lithium-ion polymer batteries have a lower memory sensitivity and excellent charge efficiency compared to conventional batteries.
A motor then converts the electricity produced in the fuel cell stacks and stored in the high-voltage battery to kinetic energy. Just like in hybrid and battery electric cars, a regenerative braking system moves electricity back to the battery when the driver uses the brakes, improving fuel economy.
Purifying Air On Top of ZERO Emission
A hydrogen-powered bus runs on the electricity generated when compressed hydrogen fuses with oxygen. Water vapor and heat are the by-products of this chemical reaction. The hydrogen fuel cell process also releases purified air scrubbed free of particulate matter by the fuel cell's high-performance air filter. When one hydrogen-powered bus operates 85km per hour, 100.3kg of air is filtered and purified, equivalent to the amount of fresh air breathed by 160 adults in an hour.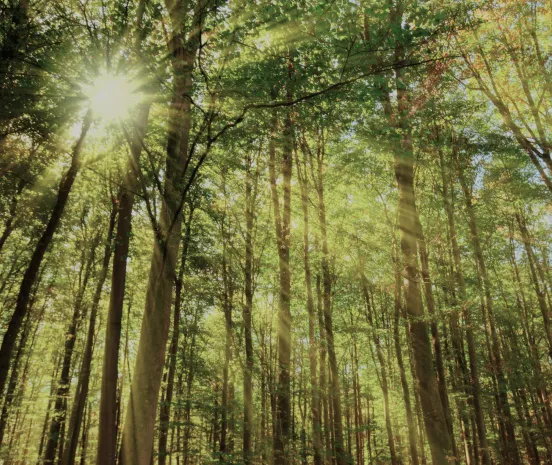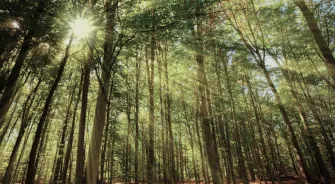 An adult who weighs 64kg requires 0.63kg of air for respiration per hour (WHO, World Health Organization)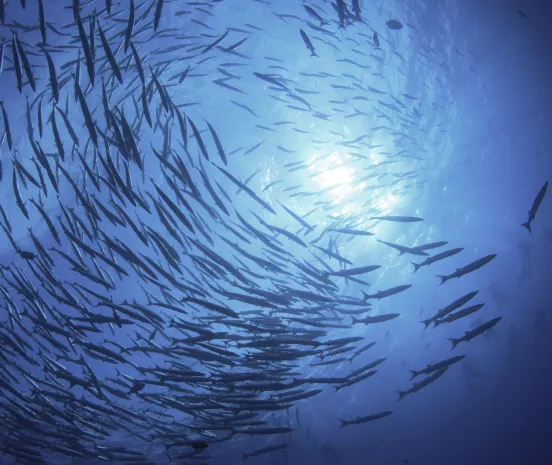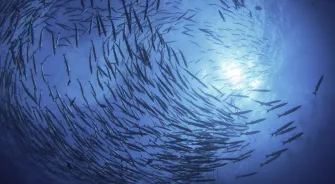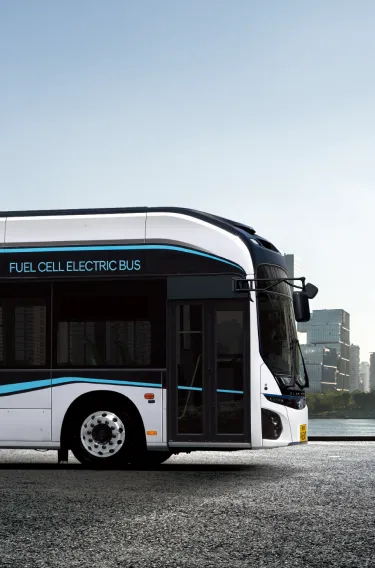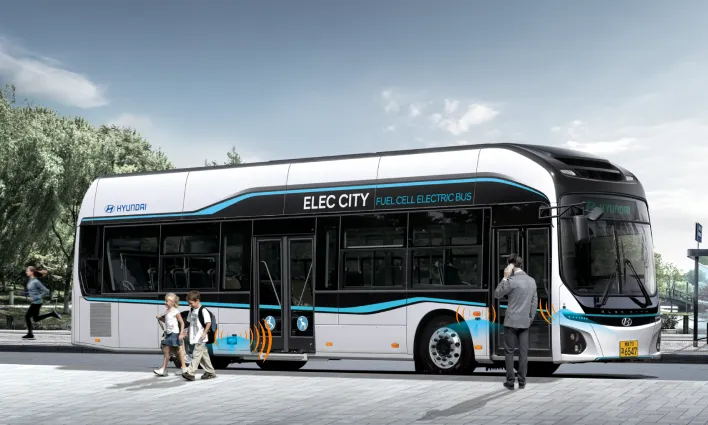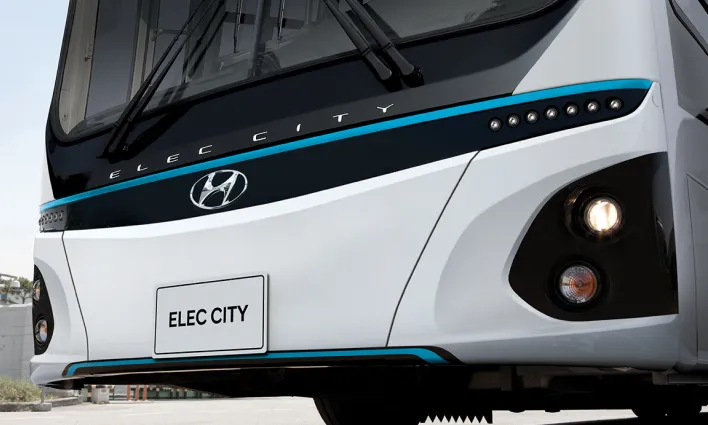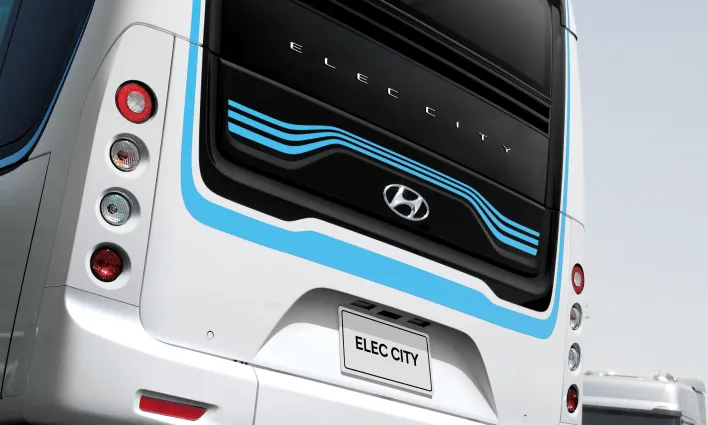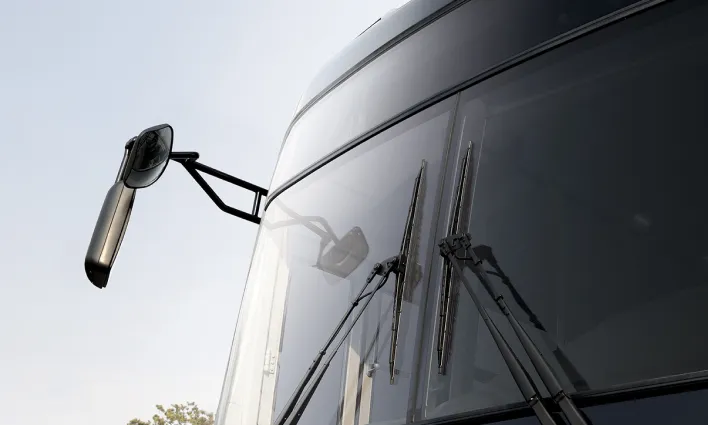 Cutting-edge Safety Specifications
Front/Middle Door Ultrasonic Sensors
Front and middle doors feature built-in ultrasonic sensors that are interlinked with the throttle to prevent safety accidents when passengers are entering and/or exiting the bus.
Bi-function Projector Headlamps & LED DRL (Daytime Running Lamp)
Powerful projector headlamps light up the road ahead to improve visibility.
LED Rear Combination Lamps (Stop Lamp, Taillight)
Two Piece Glass + Basic Wiper, Outside Mirror
Two-piece glass and basic wiper ensure the driver has an unobstructed, panoramic view. Right and left side mirrors mounted facilitate easy, quick shoulder checks.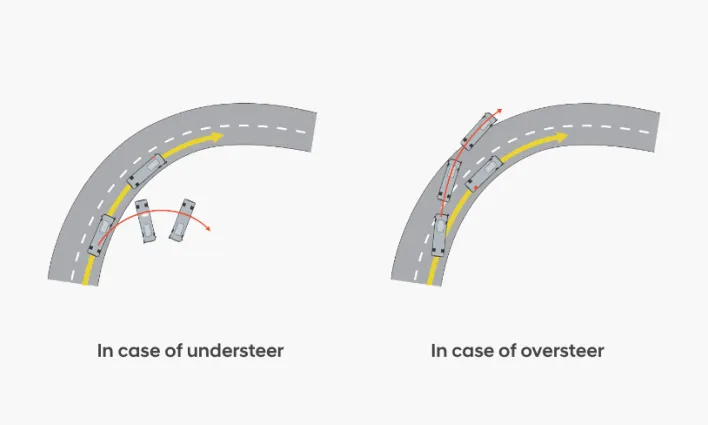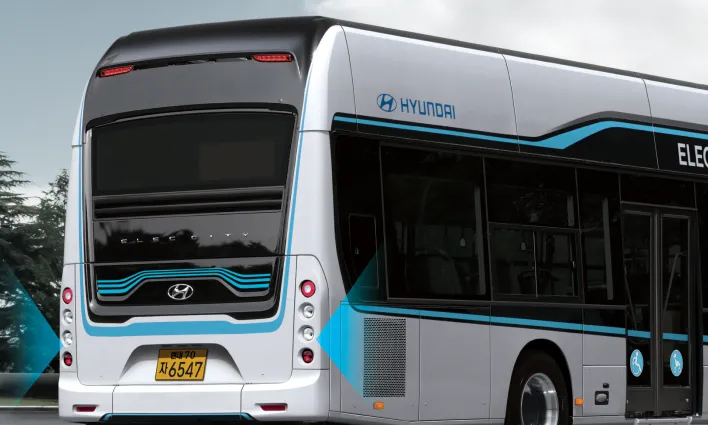 Cutting-edge Safety Specifications
Vehicle Dynamic Control (VDC)
Should tires lose their traction on ice, wet pavement, or in other unexpected driving scenarios, VDC is capable of selectively braking individual wheels to help the driver maintain full directional control and avoid an accident.
Virtual Engine Sound & Reverse Parking Alarm
Generates a virtual noise to alert the passenger about vehicle movement, and prevent mishaps. Parking alarm helps the driver when reversing.
Gallery
Good for the Planet, Even Better for You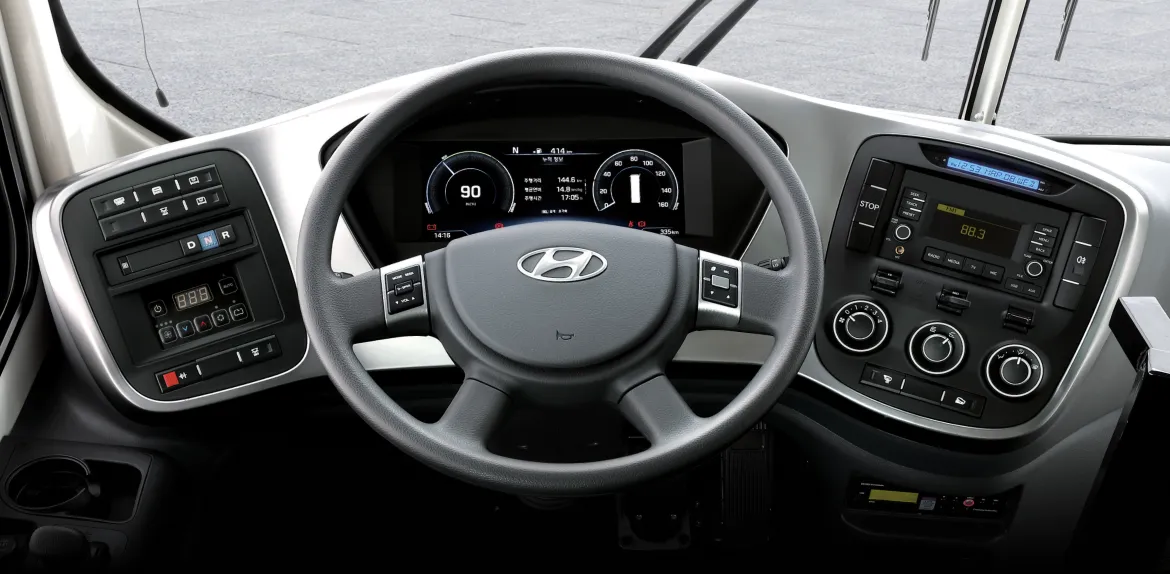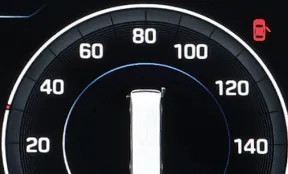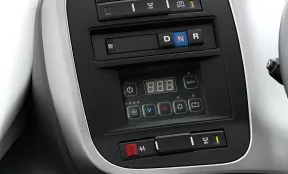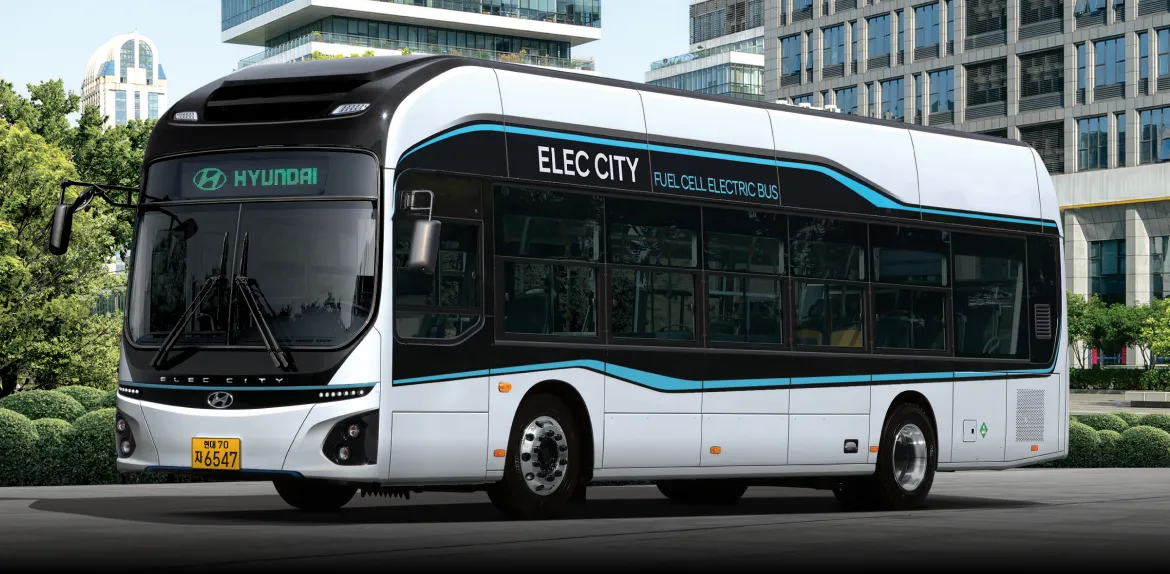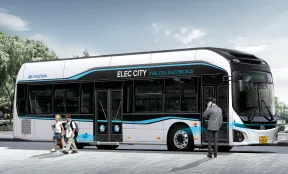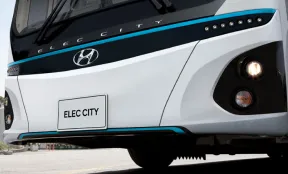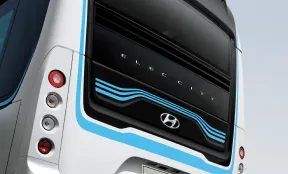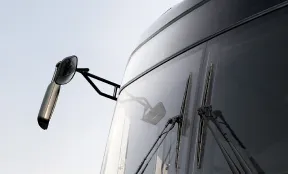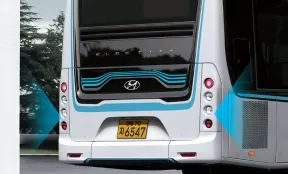 Specifications
Unique, Cutting Edge Specifications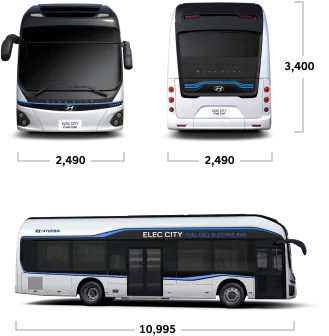 Key Specs
Seat capacity = passenger seats + driver seat + standing passengers.
Fuel Cell Specs
Powertrain
Lithium-polymer 78.4 kWh (2 x 39.2 kWh each)
Catalog (Single)

Download
Digital Catalog

View online
All designs, colors, features, and specifications shown and described in the contents of this website are provided for a general customer understanding and may differ from the actual product.