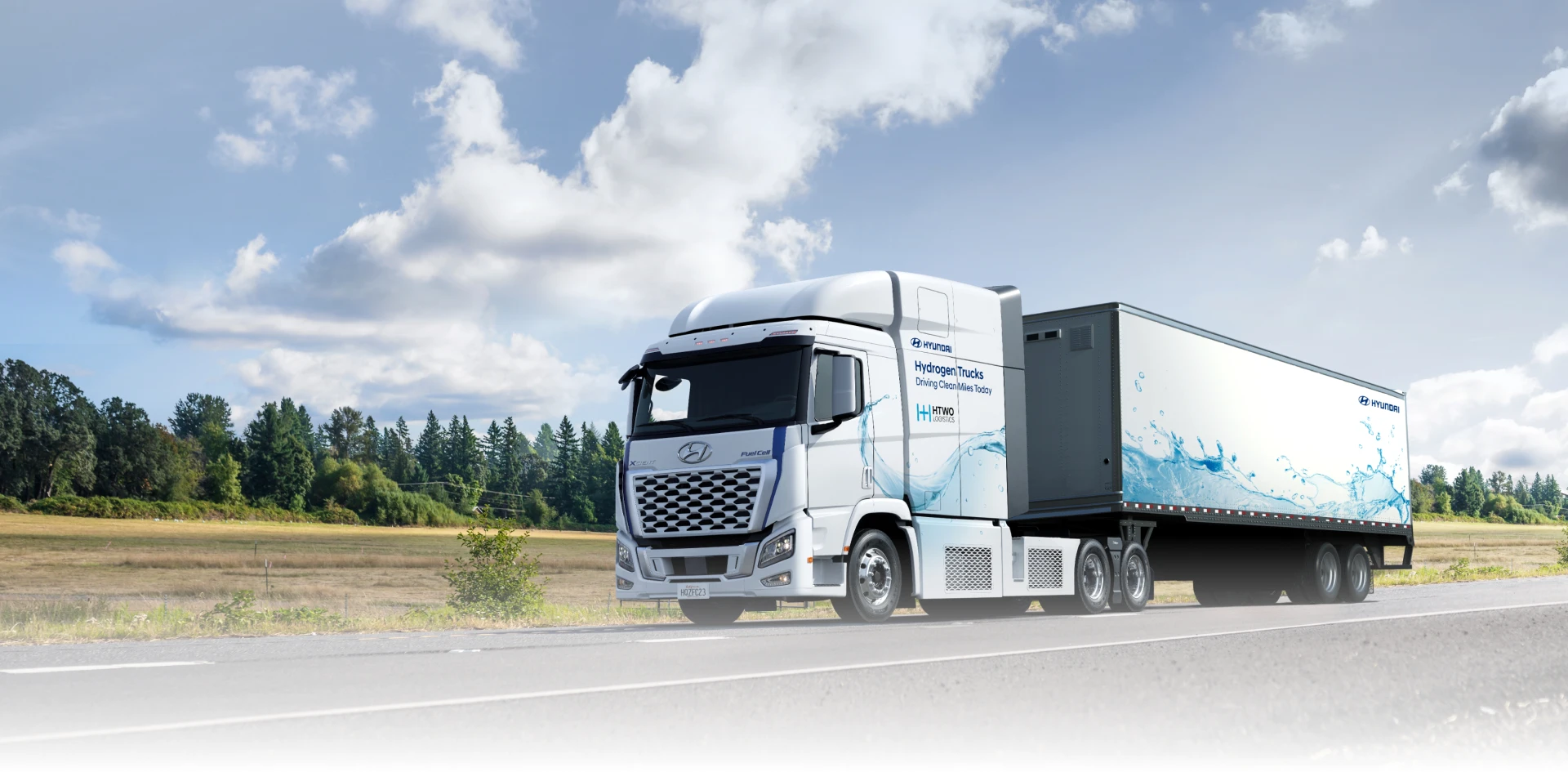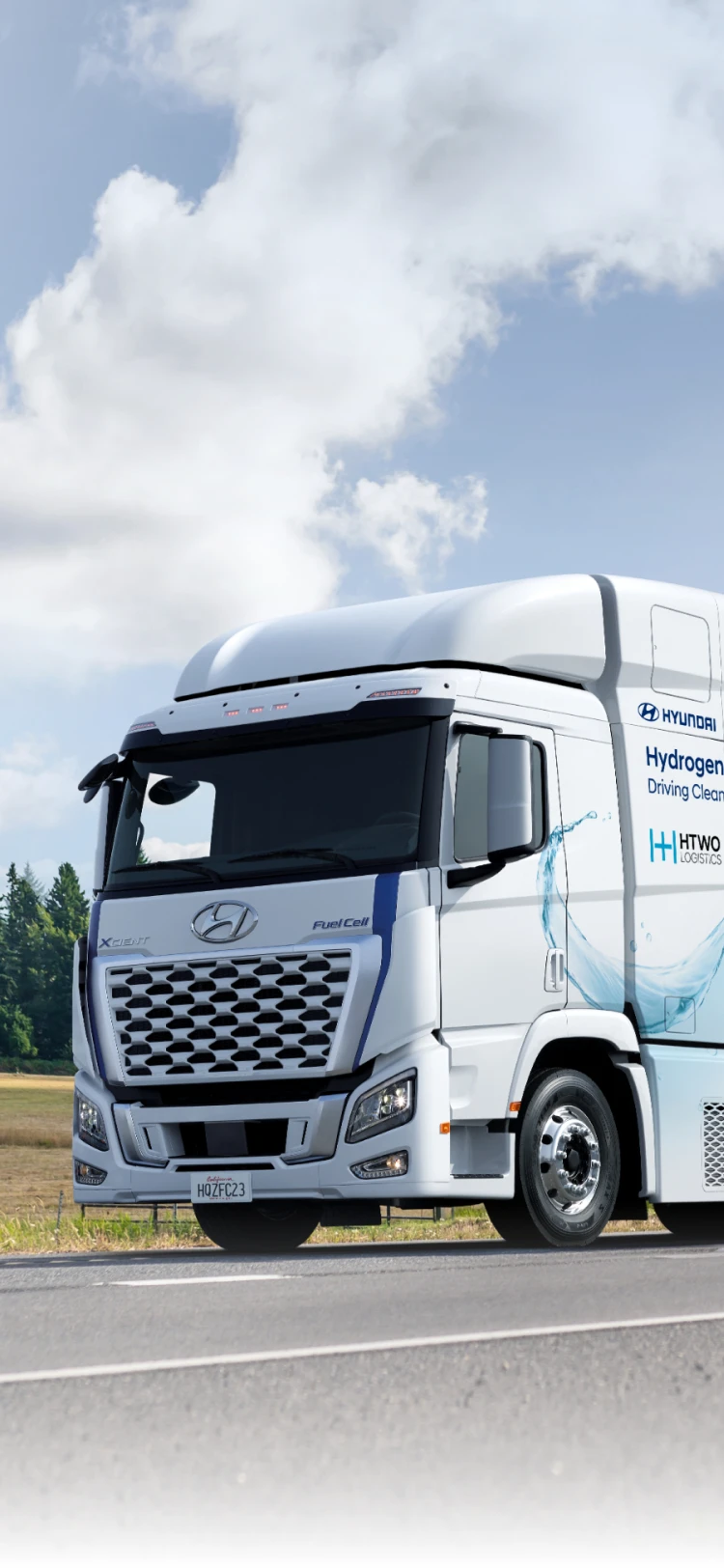 XCIENT Fuel Cell Tractor
Introducing the Hydrogen Electric 6x4 Tractor
All Electric Range based on internal testing with full load. Range can vary depending on external conditions.
Tractor model is only available for North America at this moment.
Highlights
Zero Emissions, Zero Compromises
Change Your Fuel
Change the Future
Accelerate Into a New Era
The heart of the XCIENT Fuel Cell is its powerful fuel cell
— a twin array of 90 kW stacks - that delivers 180 kW of
pure, perfectly clean power, a driving range of more than
450 miles on full load, and improved durability. XCIENT
Fuel Cell Tractor requires less time to recharge, so come
refueling time, you'll quickly be back up and running.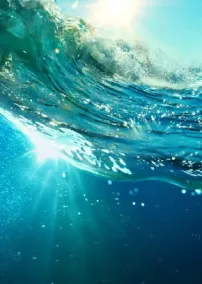 Pressurized hydrogen gas passes through the fuel cell membrane, where it reacts with oxygen.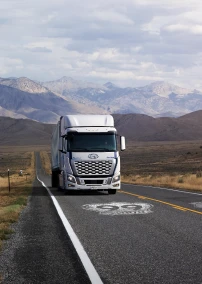 Among eco-friendly trucks, XCIENT Fuel Cell Tractor's range is unrivaled, giving you added confidence.
With its high charging efficiency, the XCIENT Fuel Cell Tractor makes daily operations easier.
XCIENT Fuel Cell Tractor is protected by multiple safety measures to keep the operators safe.
Technology
Deliver Solutions, with Your Evolution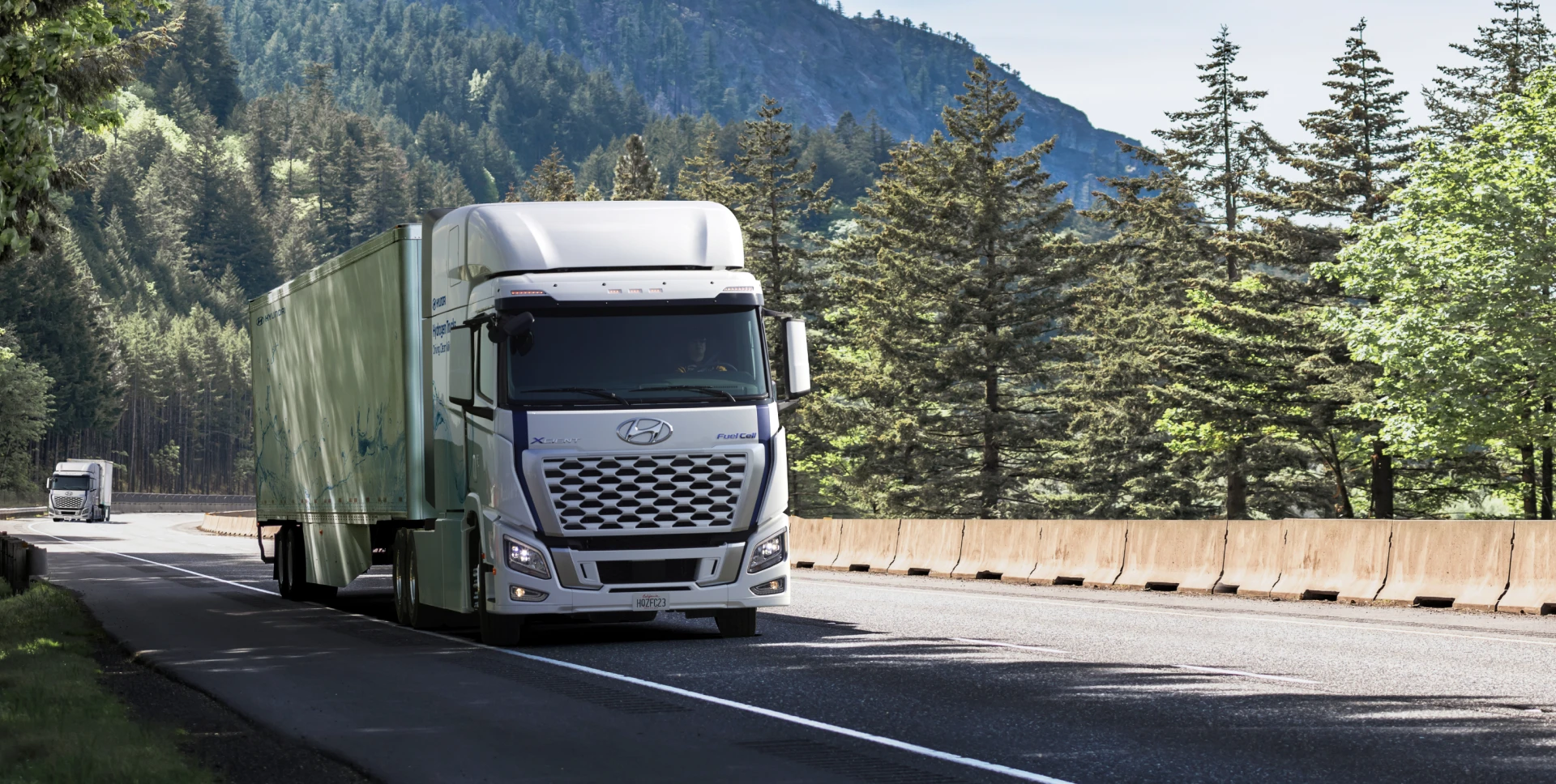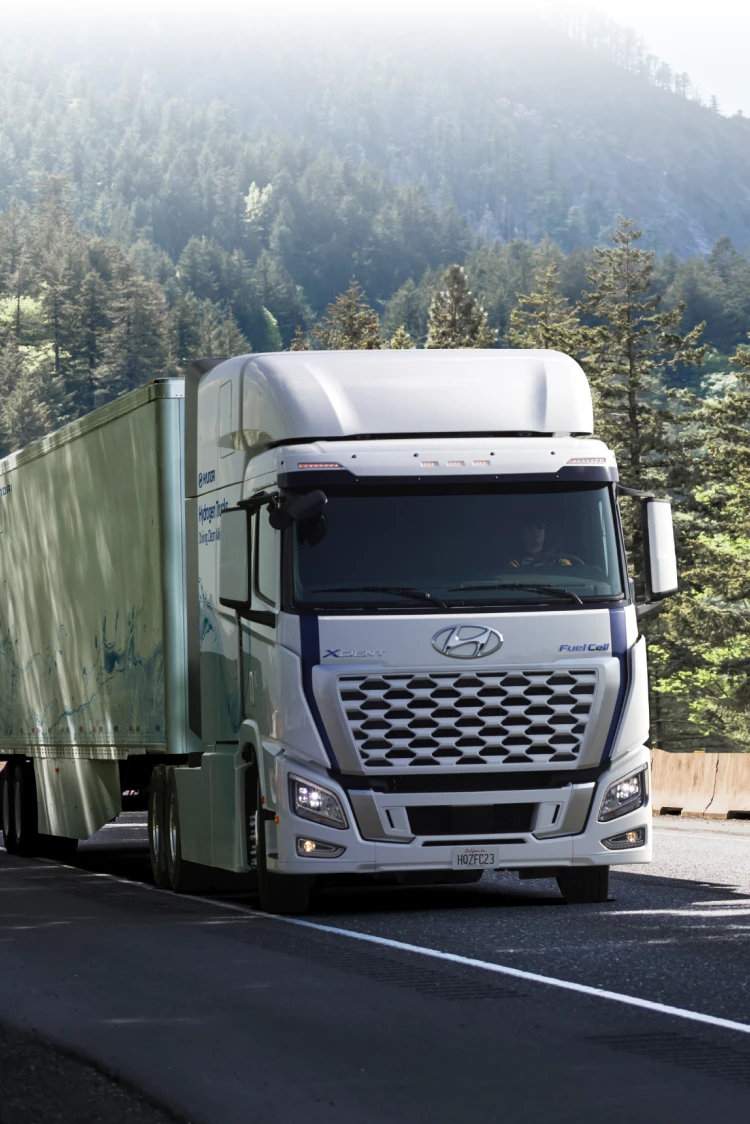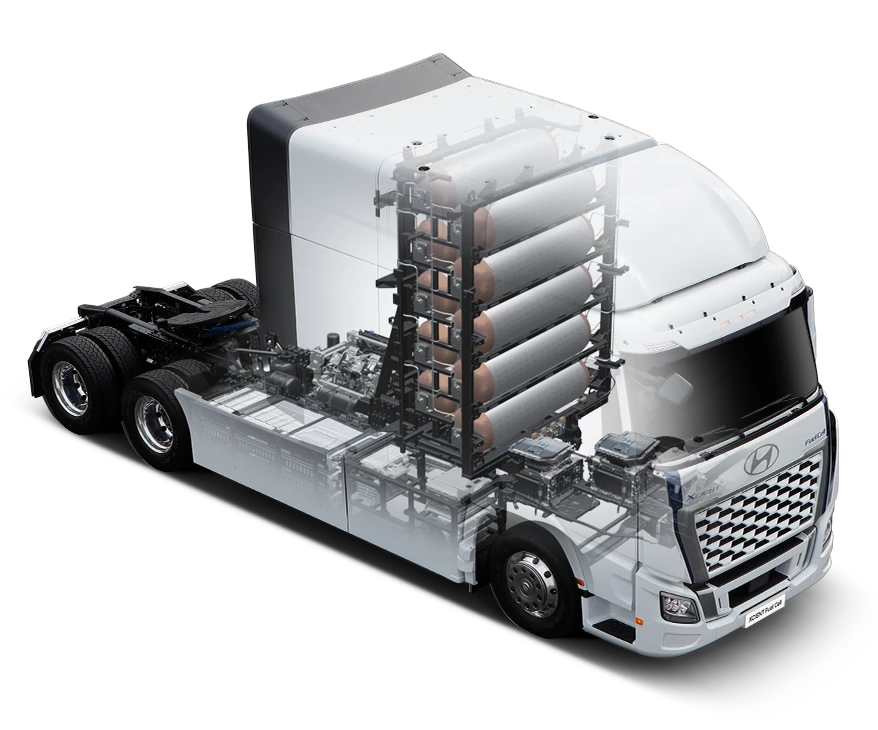 How XCIENT Hydrogen System Works
Hydrogen Tank
FC System
Battery
Motor
Hydrogen tank is the first place where hydrogen reaches when charged. Hydrogen, which starts from here, is converted into electricity through a fuel cell system.
Fuel Cell System that generates the electricity to drive, is also called a 'tertiary battery'. This runs with hydrogen tank, to convert thermal energy into electrical energy.
Lithium-ion polymer batteries store electricity, generated by fuel cell system. The batteries have a lower memory sensitivity and excellent charge efficiency compared to converntional ones.
A motor then converts the electricity produced in the fuel cell systems and stored in the high-volatage battery to kinetic energy. This energy sets driving axle in motion. Just like in hybrid and battery electric cars, a regenerative braking system moves electricity back to the battery when the driver uses the brake, improving fuel economy.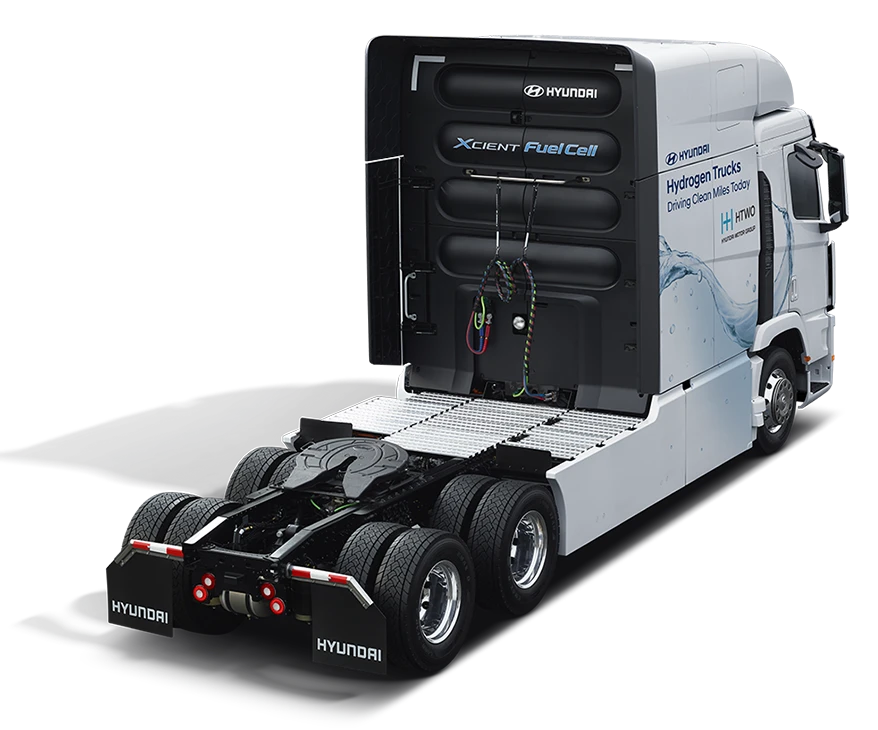 What's Engineered in XCIENT
Tralier
Connector
Tractor
Coupler
Aerokit
Trailer connector is placed at the rear for easy connection, engineered to offer a better trucking experience.
Applied North American HOLLAND Company Fifth Wheel. Easy sliding structure with air cylinder.
Provides a small boost to fuel efficiency by reducing air resistance.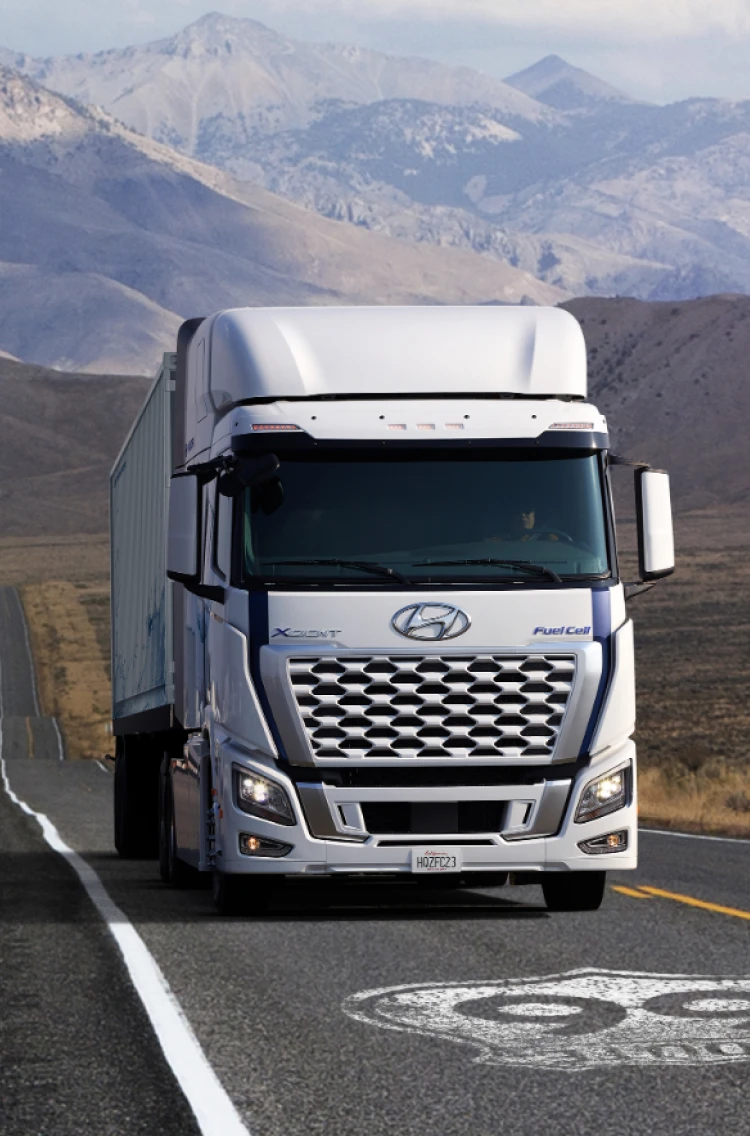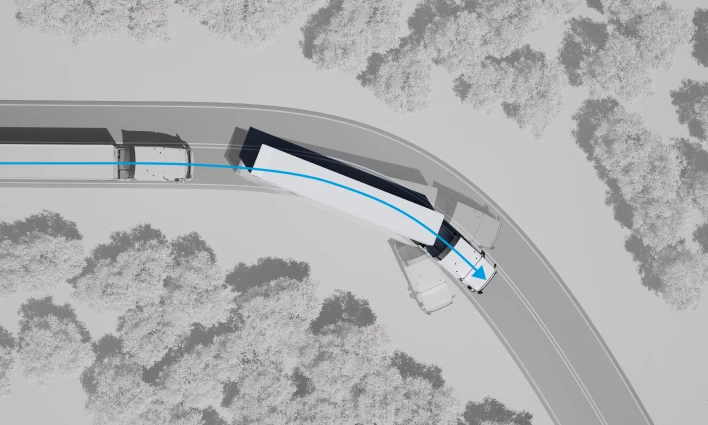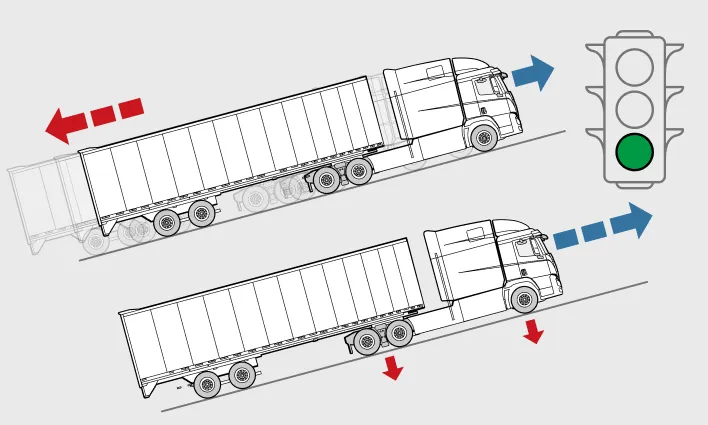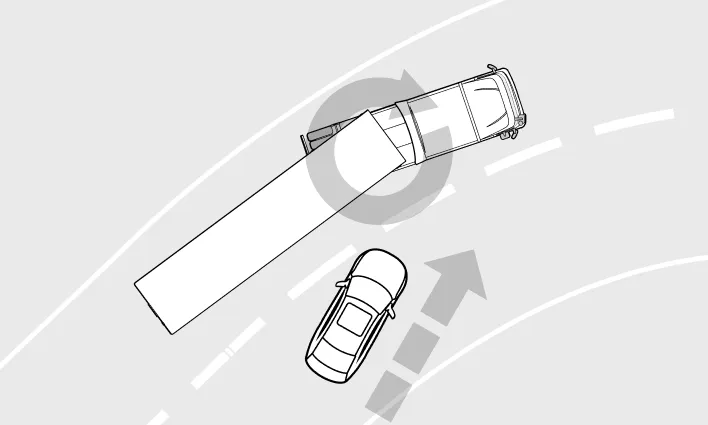 Satety Assistance on XCIENT
Vehicle Dynamic Control (VDC)
In slippery conditions, VDC supports optimum vehicle stability by detecting traction issues and managing torque at each wheel to help maintain control.
Easy Hill Start System (EHS)
EHS prevents the vehicle from rolling back when starting again on steep slopes.
When the unavoidable does happen, power to the high voltage cables is automatically cut off, and the hydrogen tank is shut off to minimize the risk of electric shock and secondary events.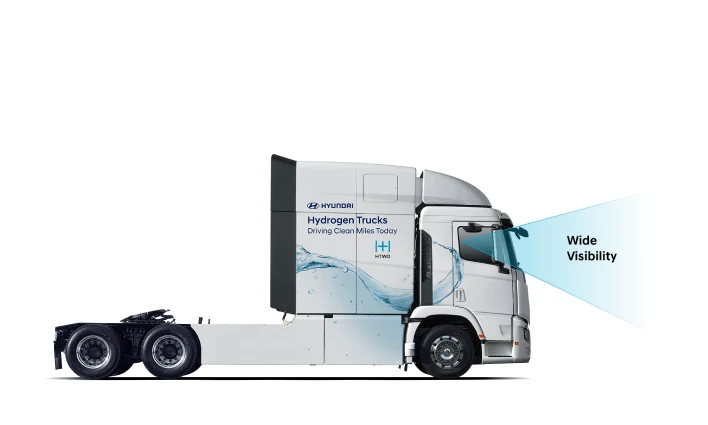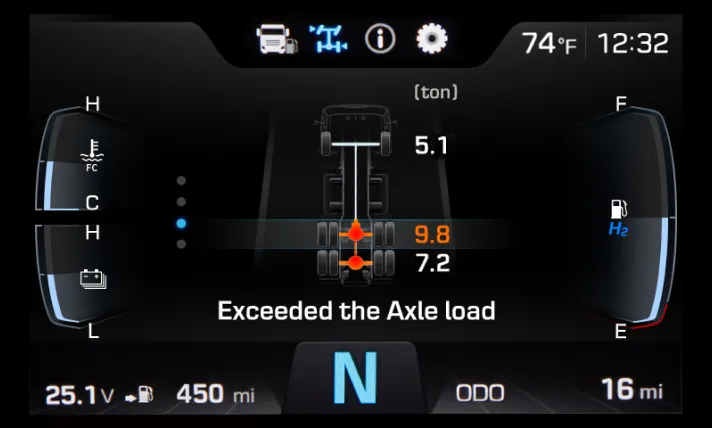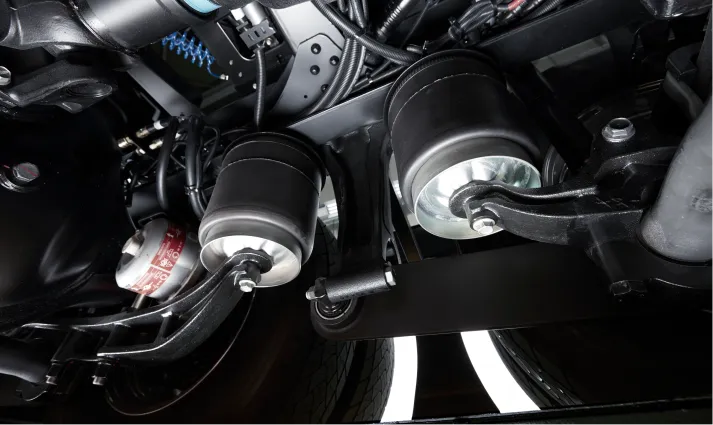 For Driver's Safety
The cab-over design delivers significant advantages for the driver, including superior visibility, minimized blind spots, and easier maneuvering in challenging environments.
Weight-Distribution Display
Front and rear air-cushioned suspension maintains vehicle stability for improved ride comfort and allows the cargo bed height to be adjusted for easier loading and unloading.
This feature helps you keep an eye on the cargo weight distribution over your front and rear axles for safer and more stable hauling.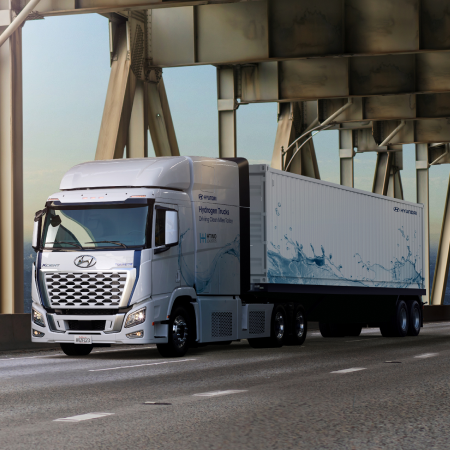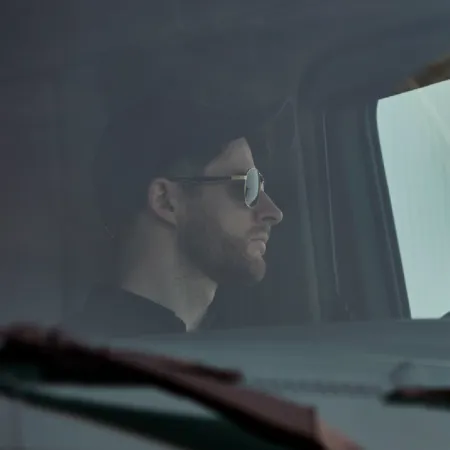 Safety Comes First
The safest tractor is the one most capable of avoiding accidents. XCIENT Fuel Cell proves its reliability with millions of colocked miles, supported by advanced technology.
Gallery
Good for the Planet, Even Better for You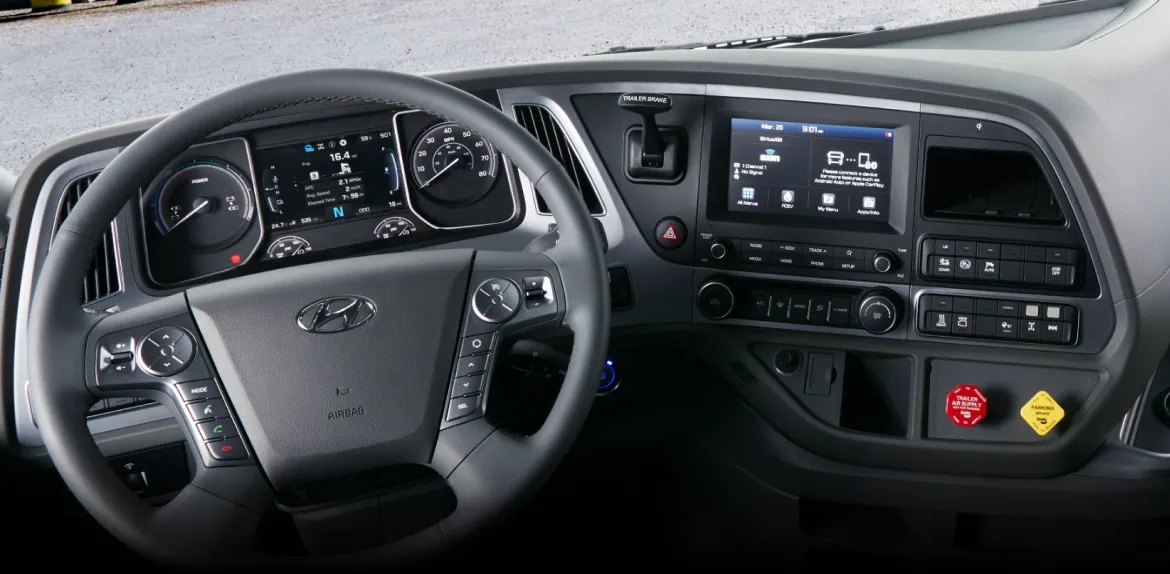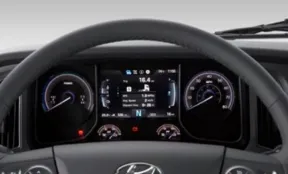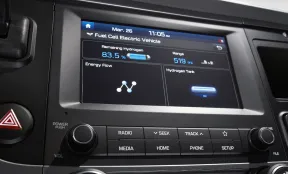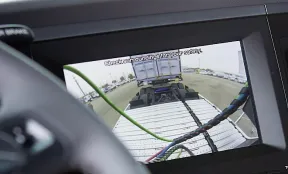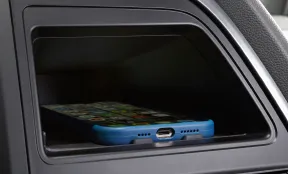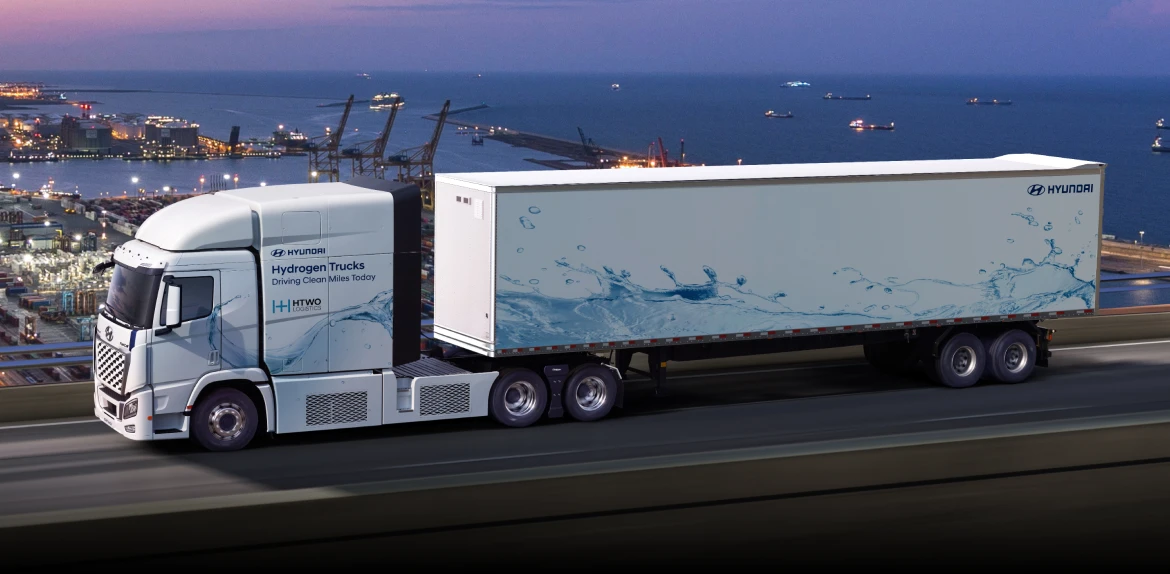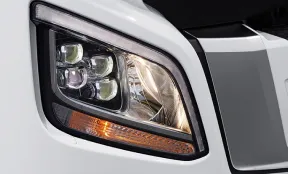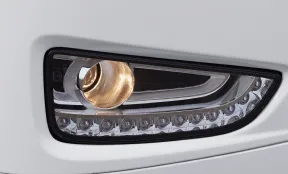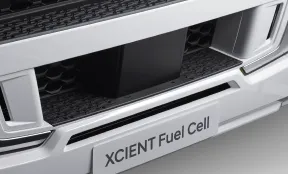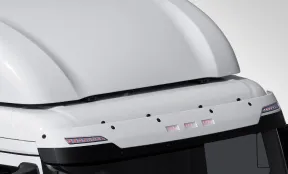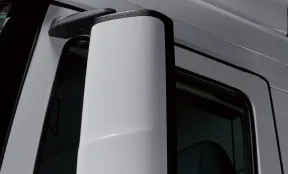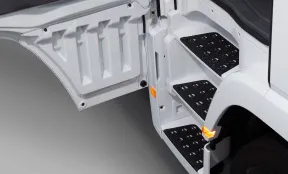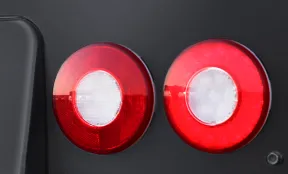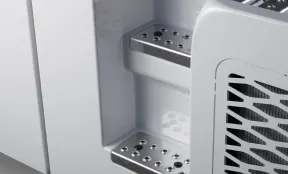 Contemporary Design for
Total Driver Comfort
Silent. Comfortable. As revolutionary as fuel cells are, the cabin of the
XCIENT Fuel Cell Tractor is equally revolutionary for drivers. Every detail is
engineered around the driver to promote attentiveness, and minimize
effort.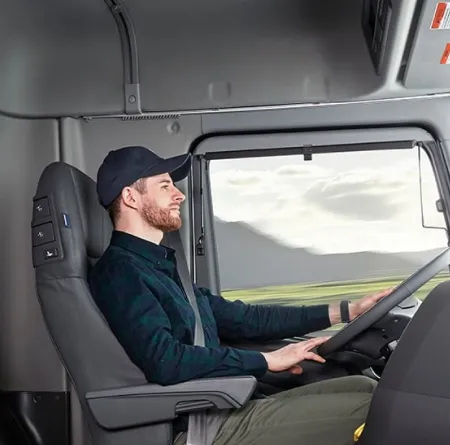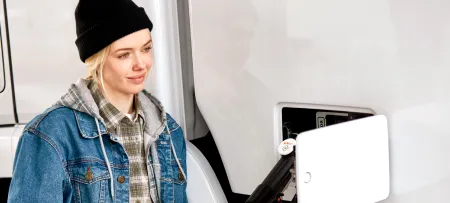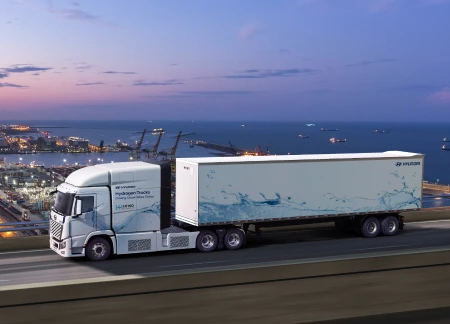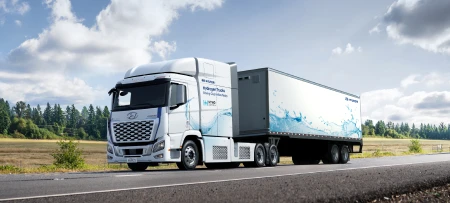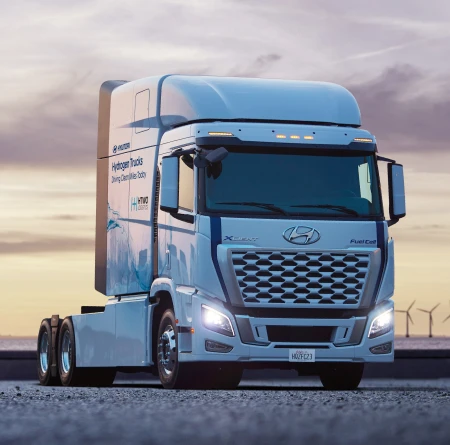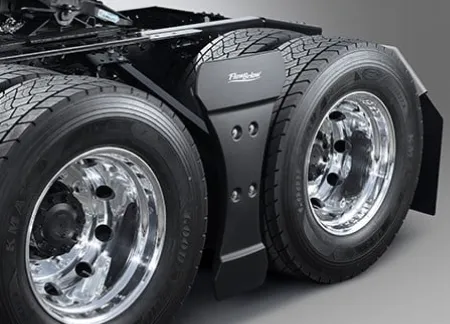 Specifications
Safer Driving with Advanced Technology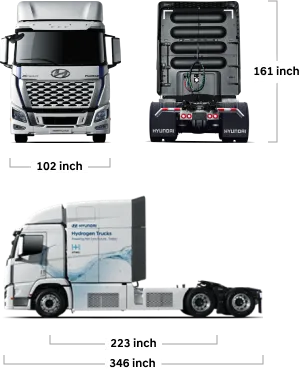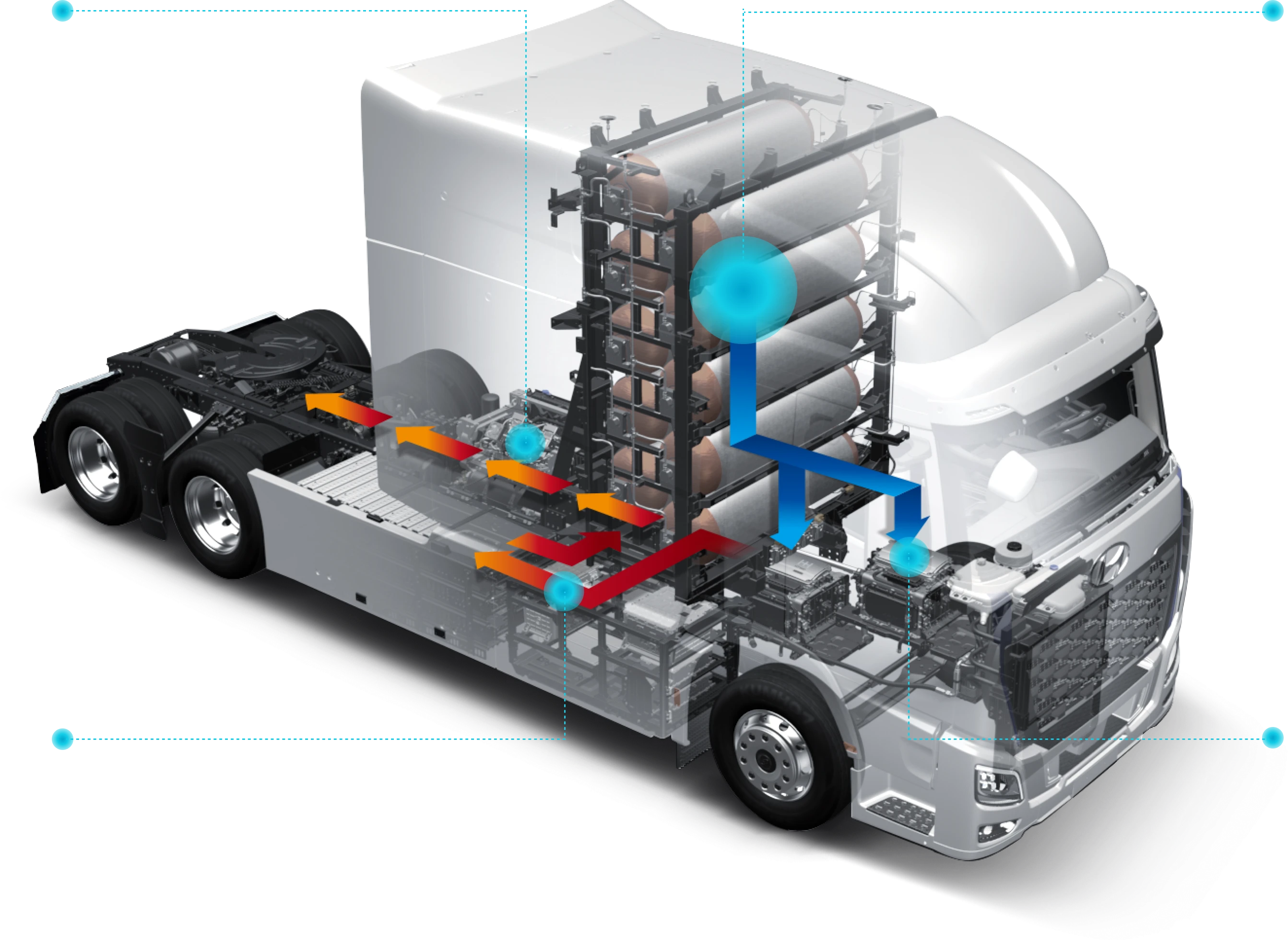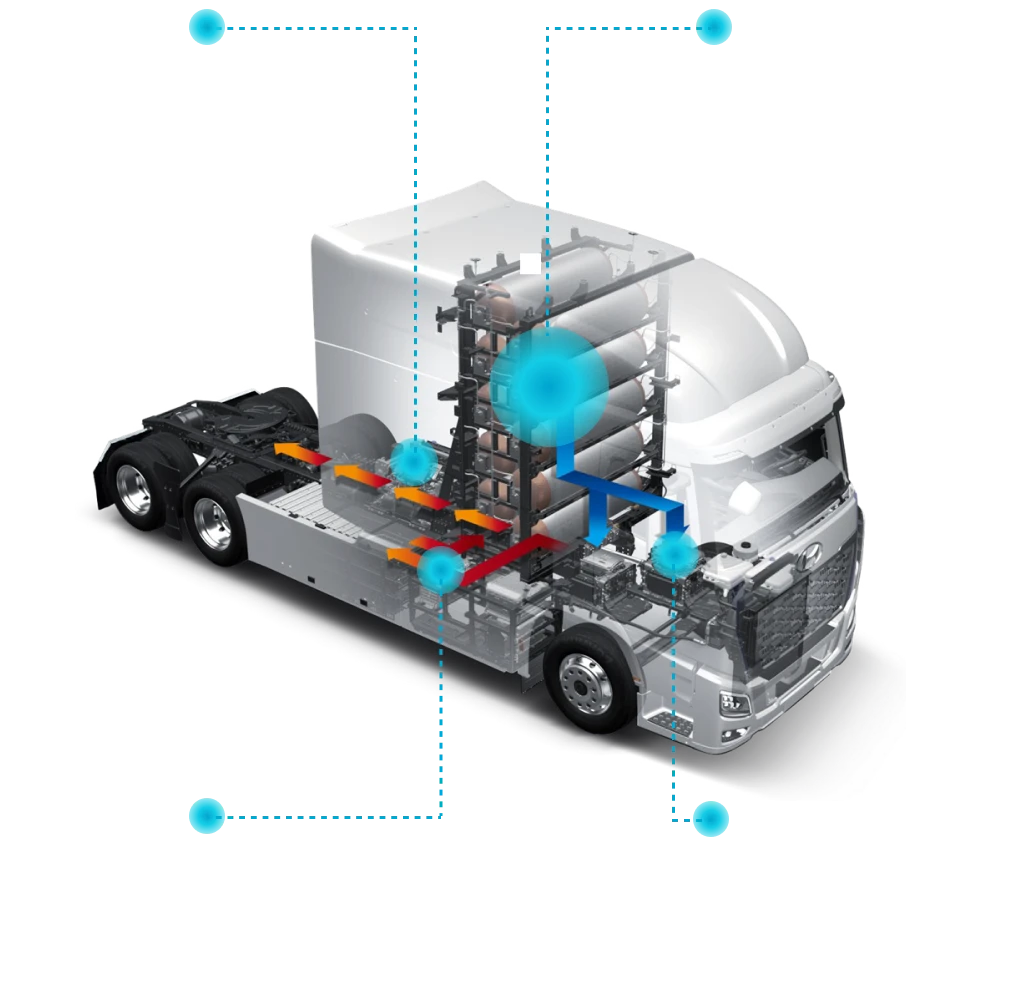 Fuel Cell Specs
Powertrain
5-Speed Automatic Transmission
Catalog (Spread)

Download
Digital Catalog

View online
Emergency Respond Guide

Download
All designs, colors, features, and specifications shown and described in the contents of this website are provided for a general customer understanding and may differ from the actual product.